It is not always easy finding a lender that works with consumers with past credit problems. We should know, we've helped people do just that for over 25 years.
Bad Things Happen to Good People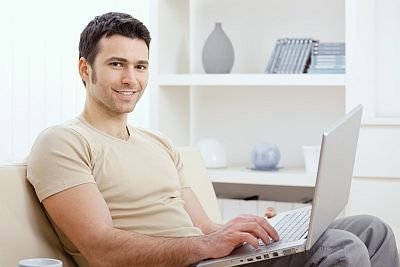 Here at Auto Credit Express we realize that bad things do happen to good people. At the same time, we believe that consumers who have gone through this experience also need to understand that often the most difficult thing associated with acquiring an auto loan is finding the right kind of lender.
But before we tackle this subject, we first need to look at the two most common kinds of traditional automotive lending.
About Automotive Lenders
Lending institutions in the automotive sector can basically be categorized into two types: direct lenders and indirect lenders.
Direct lenders include both banks and credit unions. Consumers that borrow from direct lenders work directly with them and, in essence, once approved for a car loan can walk into a dealership like a cash buyer.
Indirect lenders include some banks, a few credit unions and all the captive finance companies (such as Ford Motor Credit, Honda Financial Services and Toyota Motor Credit). These lenders loan money to buyers indirectly, using car dealers as their agents. In the case of indirect lenders, buyers must apply for a loan at an auto dealership.
About Bad Credit Lenders
In the case of subprime lenders – that is, finance companies that work with people with bad credit – most only fall into the indirect lending category. There are a number of reasons these types of lenders operate this way including:
The complexity of many of these auto loan programs
The need for income, residence and job verification
Collecting the required documentation for verification
Contractual assurances from the dealer that all vehicles sold meet the lender's requirements
So as you can see, car buyers with poor credit usually can't go online or rifle through the yellow pages and expect to find a lender specializing in subprime auto loans.
Finding a Subprime Lender
People with credit issues, however, do have a couple of ways they can find these lenders.
Option 1: You could drive around stopping at every dealership until you find one willing to work with you. Granted, this is time consuming and it's usually hit-or-miss. You could try calling around instead, but most dealers will want you to stop in to discuss your situation and fill out an application.
Option 2: You can go online and search for websites that specialize in people with problem credit. How effective a particular site is depends on the size of its dealer network. But a word of warning: some of these sites will do anything to get you to fill out an application - from telling you that they are lenders (most are not) to implying that you will be instantly approved for a loan (no one can do this without first looking at your credit).
The Bottom Line
If you have problem credit, chances are you'll end up applying for a car loan at a dealership that works with a broad range of lenders.
How you find that dealer is up to you, but here at Auto Credit Express we want you to know that for over twenty years we've been helping customers just like you locate car dealers that can offer the best opportunity for auto loan approvals.
So if you're ready to establish your car credit, you can begin the process now by filling out our online auto loan application.