Borrowers with questionable credit currently in a car loan can improve their credit scores even further with their own credit monitoring program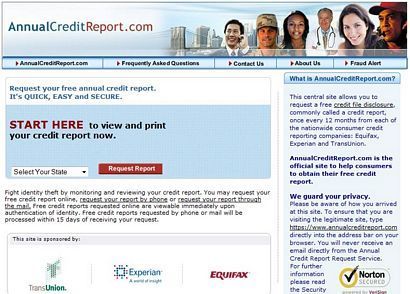 Our experience
Most consumers with problem credit who receive auto loan approvals through our dealer network could raise their FICO scores even more by using a credit monitoring service.
Here at Auto Credit Express we know why this is true because for over twenty years we've been helping borrowers with bad credit searching for online auto loans find those new car dealers that can offer them their best opportunities for credit approvals.
But in many cases once these applicants have been approved there is an additional step they can take to improve their credit scores even further.
Credit monitoring
In addition to making all their monthly car payments on time these consumers can take the additional step of monitoring their credit reports. There are a number of ways they can do this.
First of all, the three major credit bureaus along with other businesses like www.freescore360.com offer programs that allow consumers to easily check on their current credit status. The cost to monitor a single bureau begins at around $6.95 per month while the charge to monitor all three can typically run $12.95 or more each month.
Most of these businesses offer additional services that can include score monitoring, reports with scores, score watch, score power and credit watch. Equifax even offers a program enabling subscribers to "protect" a family of up to six, charging $359 per year for this service.
On your own
But for consumers that either can't afford these services or for those who would prefer to keep that dollar or more per day to themselves, a little bit of effort can produce a do-it-yourself credit monitoring program.
Setting up a program like this is possible because the Fair and Accurate Credit Transactions Act directs each credit bureau to furnish consumers who request it with one credit report at no charge at twelve month intervals. These free reports are in addition to laws requiring the bureaus to furnish individuals who request them with additional free reports if they are denied credit, discover errors in their reports, or they suspect they're a victim of identity theft.
The easiest way to set up an individual program is to order a no cost report from a different bureau every four months – essentially setting up a free credit monitoring program.
But it gets even better. If an individual finds reporting errors at one bureau - such as an account that isn't theirs - they can immediately order reports from the other two under the ID theft free report system. All these reports are in addition to the three free yearly reports.
The credit bureaus are also required to furnish a no cost report, at any time, if a consumer is denied credit based upon the information they supply to a credit grantor. In this instance this gives consumers multiple looks at their credit report from a specific credit reporting agency.
The Bottom Line
It's important that borrowers monitor their credit but it's even more critical if they have less than perfect credit and they're trying to improve it.
Consumers that have the money but not the time can sign up for a paid monitoring service. But with a bit of time and not much effort borrowers can set up their own credit monitoring programs and save themselves $100 or more per year.
One more money-saving tip: Auto Credit Express matches people that have experienced credit difficulties with new car dealers that can offer them their best opportunities for approved auto loans.
So if you're ready to reestablish your car credit, you can begin now by filling out our online auto loan application.