Car owners that are facing repossession issues can count on the Federal Trade Commission to explain their rights as well as providing tips on how to prevent this from happening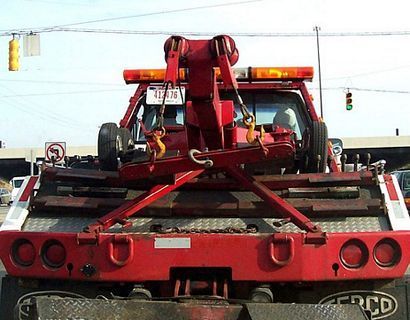 Our experience
It's a fact that consumers who have taken out an auto loan with poor credit face a greater risk of vehicle repossession.
At Auto Credit Express we understand this because over the last twenty years we've helped thousands of shoppers with credit issues find the right kinds of new car dealers that can offer them their best opportunities for approved auto loans.
Auto repossession
According to information from Experian Automotive, consumers who have signed up for an auto loan for problem credit repair are roughly twice as likely to have that contract end in repossession as those with a conventional car loan.
So based on the large number of questions we have receive lately, most of which are in response to our main blog article on repossession, we thought it might be a good idea to share some information from the Federal Trade Commission. Also please keep in mind that we don't presume to give anyone any specific legal advice.
So with that being said, here is the first part of that article (we'll follow up with the rest of it shortly):
Talking with Your Creditor
It's easier to try to prevent a vehicle repossession from taking place than to dispute it after the fact. Contact your creditor as soon as you realize you will be late with a payment. Many creditors work with consumers they believe will be able to pay soon, even if slightly late. You may be able to negotiate a delay in your payment or a revised schedule of payments. If you can reach an agreement to change your original contract, get it in writing to avoid questions later.
However, your creditor or lessor may refuse to accept late payments or make other changes in your contract — and may demand that you return the car. If you agree to a "voluntary repossession," you may reduce your creditor's expenses, which you would be responsible for paying. But even if you return the car voluntarily, you still are responsible for paying any deficiency on your contract, and your creditor still may enter the late payments or repossession on your credit report.
Seizing a vehicle
In many states, your creditor can seize your vehicle as soon as you default on your loan or lease. Your contract should state what constitutes a default, but failure to make a payment on time is a typical example.
However, if your creditor agrees to change your payment date, the terms of your original contract may not apply any longer. If your creditor agrees to such a change, make sure you have it in writing. Oral agreements are difficult to prove.
Once you are in default, the laws of most states permit the creditor to repossess your car at any time, without notice, and to come onto your property to do so. But when seizing the vehicle, your creditor may not commit a "breach of the peace." In some states, that means using physical force, threats of force, or even removing your car from a closed garage without your permission.
Should there be a breach of the peace in seizing your car, your creditor may be required to pay a penalty or to compensate you if any harm is done to you or your property. A breach of peace also may give you a legal defense if your creditor sues you to collect a "deficiency judgment" — that is, the difference between what you owe on the contract (plus repossession and sale expenses) and what your creditor gets from the resale of your vehicle.
Where to go for more Information
To learn more about your rights as well as the specific repossession requirements in your particular state, contact your state Attorney General (www.naag.org) or local consumer protection agency (www.consumeraction.gov).
The Bottom Line
As the FTC has stated, it's far easier and much less expensive to deal with repossession before it happens rather than after the fact. This means that if you think you will be or you currently are having difficulty making your car payments, you should contact your lender as soon as possible. Secondly, if your creditor does agree to a loan modification, be sure you get the terms of the agreement in writing.
Another thing to keep in mind: Auto Credit Express matches applicants that have experienced car credit issues with dealers that can arrange for auto loan approvals.
So if you're ready to take the next step, you can start now by filling out our online auto loans application.