If you have been putting off a car purchase because you know that your credit is bad and you don't want to face a rejection at a dealership, an ad for "Guaranteed Bad Credit Auto Loan Approval" may be enticing. You may see a commercial on TV or receive a flyer in the mail that says "Bad Credit? No Problem!" and think that you've found your solution. But, sadly, this may not be the case.
Many states will not even allow dealers to advertise "Guaranteed Bad Credit Auto Loan Approval." Why? It can be a very deceptive claim.
The Slippery Slope of "Guaranteed Bad Credit Auto Loan Approval"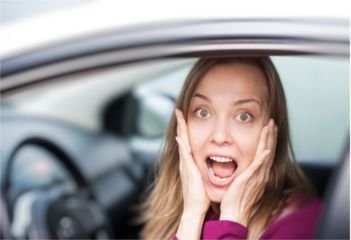 It is true that no matter how damaged your credit is, some kind of auto financing can be arranged. However, there's no guarantee that you'll like the deal you get.
When a dealership runs a "Guaranteed Bad Credit Auto Loan Approval" promotion, it is understood that a lot of shoppers might show up at the lot. Some of these customers may think that their credit is worse than it is in reality, and others might have a credit score that's on the high side of low. These are the consumers that the dealers want to sell to because they can typically be approved for financing.
What Can Happen to Car Buyers with Really Bad Credit
Other customers who show up, the ones who have really bad credit credit, may not be so lucky. In order to not be accused of false advertising, a dealer might offer them something, but it could be a "deal" that is on the unreasonable side.
They may ask the buyer to provide a down payment that is equal to 50%-75% of a vehicle's selling price, knowing that the customer isn't looking to put up thousands of dollars in cash.
Because it might be necessary to assign a high interest rate to a buyer with very bad credit, the monthly payment could end up being well outside of the customer's budget.
The dealer may only be willing to sell the customer one car on the lot, and this vehicle may be older and have higher mileage.
If you need to finance a car and know that you have severe credit issues, you don't have to put yourself at the mercy of dealers who make unrealistic claims just to get people in the door. You don't have to waste time with dealerships that are not qualified to work with your unique situation. There are auto loans available for nearly every type of buyer, but you may need a little help finding one.
Honest Help with Affordable Financing
Auto Credit Express only works with dealers who are qualified to handle most credit types. So, we can match you with one of these dealers quickly and easily.
We help thousands of customers every day. And we look forward to making your car buying experience as simple and hassle-free as possible. Our service also costs nothing and comes with no obligations. Go ahead and fill out our fast and 100% secure auto loan request today.