Even if you have bad credit, you can often still get an auto loan approval if you work with a special finance lender. These types of lenders are able to look at factors beyond your credit, such as your income. Basically, they need to know that you can afford to keep up with your car payments.
Most special finance lenders have a qualifying income requirement that you must meet in order to be approved for auto financing. And it is entirely possible to meet this requirement with income from a part-time job, but not the combined total of what you might earn from two or more jobs.
Loan Approval and Your Primary Part-Time Job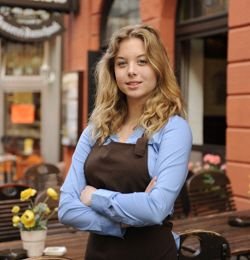 Income requirements can vary from lender to lender, but a minimum qualifying income is usually around $1,500 (before taxes). So, if you have a part-time job that brings in at least $1,500 a month, you may be able to get approved for a bad credit auto loan with a special finance lender. And it will be especially helpful if you have been with the same employer for a year or more.
However, because lenders will typically only consider one source of income, your second or third job may not count when you apply for a loan. For example, if you earn $900 from one job and $800 from another one, you might have a total income of $1,700, but still not qualify for a loan.
Part-Time Income and Debt to Income
If you are financing a car with bad credit, having multiple income sources can still be beneficial. If your primary part-time job earns you $1,500 a month, you could technically qualify for an auto loan. However, lenders also look at your debt to income (DTI) ratio before making a final decision about your application.
Usually, lenders don't want to see your financial obligations top 50% of your pre-tax income. If you are responsible for other bills that amount to $600 every month, and you're trying to buy a car that would come with a $300 payment, that comes out to $900 a month in bills. So, if you only bring in $1,500, even though you meet the basic income requirement, you would need at least $1,800 in verifiable income from one source in order to maintain the minimum DTI ratio.
The Importance of Tip-Reporting
If most of your income from your primary part-time job is earned in tips, you should be properly reporting these tips as taxable income. Not only is it illegal to only report part of your tip earnings, but it can really hurt your auto loan approval chances if you're trying to finance a car with bad credit.
If you actually make around $2,000 a month, but are only reporting a third of your tips or less, the amount of your verifiable income will probably not meet a lender's requirements. Being honest about your tips will help you keep the IRS off your back and make it easier for you to qualify for credit.
Buying a Car with Bad Credit
Are you ready to get approved for your bad credit car loan? In order to find the right kind of lender, you will need to work with a specific type of dealer. Not every dealership is connected to special finance lenders, but Auto Credit Express has a nationwide network of ones that are.
We can match you with a dealership in your area that may be able to get you approved for financing and back on the road fast. And once you've purchased your new or used car, truck, van or SUV, you will have an opportunity to improve your credit just by making your payments on time.
And because our service is absolutely free and requires no commitment, you have absolutely nothing to lose by filling out our simple and 100% secure online application. Go ahead and get started today.