The Fourth of July brings a number of things to mind—fireworks, family, friends, cookouts, and American independence. But if you're in search of a new set of wheels you should know that Independence Day is also a great time to car shop. Almost every automaker rolls out deals on new cars around the Fourth of July, and some of the rebates being offered are well worth checking out.
Traditionally, the July 4th Holiday is one of the biggest car shopping events of the year, with sales and rebates coming from numerous automakers and dealers. This year we may not see as many deals as we have in the past – we certainly didn't on Memorial Day, another major vehicle shopping time – but there are still some great discounts you could take advantage of.
Most car manufacturers offer incentives around holidays, and the Fourth of July is no different. They do this, in part, because many buyers get the day off and have more time to shop. In the past, dealers are eager to clear space on their lots because the new models begin arriving about this time, something they don't have to worry about as much this year, with demand outstripping supply.
If you are looking to buy a new car, shopping around Independence Day is one of the best times to do so. There are normally plenty of deals being offered, from generous cash back rebates to low APR financing. While you will need to qualify for any low-interest offers, you can take advantage of the cash-back deals even if you have credit problems.
4th of July Deals in 2022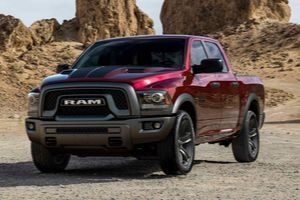 Be aware that even with 4th of July savings, you may not see the prices or interest rates as low as you'd like. Lack of chips, and other supply chain issues, are still hindering new vehicle production, and many automakers have already raised interest rates this year.
Ongoing inventory shortages are forcing many buyers to place custom orders, face dealer markups, or turn to used cars, which is, in turn, driving up prices. So, while there may not be as many deals on as many brands, a number of manufacturers are still offering discounts this holiday season.
Here are some of the best deals we've found, courtesy of our sister site CarsDirect:
The 2022 Chevy Bolt EUV is currently benefiting from a $6,300 rebate. This deal started on June 8 and will run through July 5. Current Bolt lessees earn even more of an incentive, with an additional $3,750 loyalty bonus. This brings your potential savings to $10,050. Residents of some states, like California, may qualify for even more rebates thanks to clean energy programs and other incentives that reward drivers for going green.
If you're not looking to buy, the 2022 Ford EcoSport represents a great lease deal that you can take advantage of this July 4th. Right now Ford is offering up to $3,000 in lease cash for qualified lessees.
Another good lease deal right now is the 2022 Kia Stinger. It's getting $2,600 in lease cash, and base trims start at just $399 a month. If you'd rather finance you're Stinger, the only rebate available on a purchase is $1,000.
Truck lovers can rejoice at the plethora of deals available on the 2022 RAM 1500 right now. Qualified buyers could purchase a new RAM 1500 for 0% APR for 48 months, plus get $4,000 in bonus cash, too. If a lease is more your speed, returning lessees could qualify for payments as low as $309 a month.
The deals listed may vary by region, and those listed here are based on California. Contact your local dealership to see what offers you may qualify for.
How Can I Find My Best Deal?
According to Kelley Blue Book, the average new car was going for more than $47,000 in May. This has left many shoppers hoping for holiday savings to lighten the blow. Since July 4 saving may not be all that you hoped for, there are still other ways you can save on a new car. Here are three tips on finding the best deal for your situation.
Don't shop for the most popular cars. The most popular vehicles cost the most, so to get a better price it pays to look at less popular makes and models. These vehicles are more likely to be in stock so you may be able to get a better deal.
Opt for a certified pre-owned vehicle. If you're not set on a new car, you can typically save some money by shopping for a CPO. These are the cream of the crop when it comes to used cars, and they usually sell for less than their new counterparts.
Flexibility is key. In today's auto market where prices are rising across the board, you may have to place a custom order to get the features you want in a car. And, sometimes key features aren't available now due to current chip shortages. To get the best deal on a vehicle today, remember to be flexible on things like paint color, options, and trim levels.
Finding your best deal may take a little work, but there are plenty of ways you can find the best deals for July 4, and all year long, it just takes a little research, and the right combination of dealers and lenders to fit your situation.