Looking for ways to check your credit score at no charge? Marilyn Lewis of MoneyTalksNews recently highlighted six ways that consumers can access their official FICO score for free.
6 Ways to Check Your Credit Score for Free
Monitoring your credit score gives you more control over your financial life. It doesn't have to cost you, either. Here are six ways you can view your official FICO score for free:
1. Credit Cards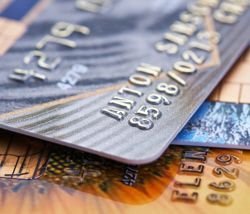 Several banks offer their credit-card holders their FICO scores, including:
Discover
USAA: Must enroll in free "CreditCheck1" program
Merrick Bank: Free benefit "GoScore" includes emailed FICO scores
First Bankcard
Bank of America
Barclaycard US
Citi
Chase Slate card
American Express
Typically, you can access these when you check an account online.
2. Auto Loans
Car buyers financing through Ally Financial and Hyundai Capital America, which includes Hyundai Motor Finance and Kia Motors Finance, have access to their scores.
3. Credit Unions
It's not just banks that give cardholders free access to FICO scores. Several credit unions do as well, including:
Pentagon Federal Credit Union
North Carolina State Employees' Credit Union
Digital Federal Credit Union (DCU)
Pennsylvania State Employees Credit Union
4. Student Loans
Borrowers and co-signers of Sallie Mae Smart Option undergraduate student loans can see their FICO ratings.
5. Checking Accounts
Ask your bank - or any you are considering joining - if they offer free FICO scores with a checking account. MarketWatch reports that around 100 million U.S. checking accounts come with free FICO scores.
6. Credit Counselors
Several nonprofit credit counseling agencies give you access to your score if you make an appointment with them. When calling one of these agencies for an appointment, be sure to ask if you will be able to view your FICO score. Participating national organizations include the National Foundation for Credit Counseling and The Financial Counseling Association of America, among others. These visits are not reported to the credit bureaus and will not affect your credit score.
FICO vs. Other Credit Scores
Your credit score provides you with a snapshot of your overall creditworthiness. Creditors will use it when making an approval decision. It can also be used by car insurance companies (in most states), cell phone providers, landlords and even employers when they are making decisions.
And FICO is the scoring model that most of them rely on. The FICO score is used in around 90 percent of credit and lending decisions in the United States. You'll want to consult your FICO score before applying for a loan or line of credit.
A FICO score ranges from 300 to 850 and higher is better. The average FICO credit score is 695, according to the latest figures from myFICO.
Free Access to Other Credit Scores
There are plenty of other worthwhile credit scores out there. For example, the three national credit reporting agencies (Experian, Equifax, and TransUnion) created the VantageScore. If you don't have access to one of the accounts listed above, there is still plenty of value in monitoring one of these scores.
You can get free non-FICO credit scores from:
Credit.com
CreditKarma.com
CreditSesame.com
And those who want to learn their credit score and what is on all three of their reports instantly can look here. Monitoring your rating and reports is the first step in taking control of your credit future.
Bad Credit Auto Financing
Bad credit can make it hard to get approved for a loan or line of credit. While monitoring your score is the first step to improving it, credit repair takes time and dedication. But, oftentimes, your vehicle needs can't wait.
Auto Credit Express can help if you have less than perfect credit and need to get approved for an auto loan. We make it easier for consumers in unique credit situations to find a financing solution that works for them. Start the process by completing our free, easy, and secure online application today.