If you're anticipating a substantial tax refund, you may be thinking of buying a car. And you won't be alone. Thousands of Americans choose to purchase vehicles during "tax season" every year, and auto dealerships in your area offer plenty of refund-specific incentives around this time.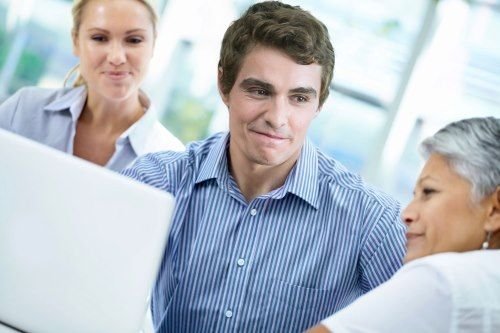 Some dealers will "Match Your Tax Refund," meaning that they will double your return (up to a point) from the government and increase your down payment by 100%. For example, if your refund is $1,000, you will have a total down payment of $2,000 at a participating dealership.
Potential Restrictions on Promotion
As with any enticing offer, you should investigate the details just to make sure that you have an understanding of the kind of a deal you're really getting.
The promotion varies from dealership to dealership. A little research will reveal that while some dealers will only match your refund up to $1,000, some are willing to double as much as $2,500.
Selection may decrease with increased matching. Keep in mind that the dealerships that are offering the highest matches may only be willing to apply this offer towards certain vehicles. For instance, one of the dealerships that is extending this promotion advertises that they will match up to $2,500, but only if you're buying one of 3 particular cars.
The offer may apply to new cars only. Again, the higher dollar incentives are generally restricted to new car purchases only, but many of the dealerships that are only matching up to $1,000 of refund cash will allow you to apply the offer to used vehicles as well.
Long Term Thinking Should Still Apply to Your Car Purchase
Having the ability to double your down payment certainly seems like a great opportunity. And your increased buying power may cause you to consider a new car purchase that might otherwise seem out of your price range. But credit challenged buyers should take the time to really crunch the numbers before committing to loan terms that could end up being burdensome.
The Interest Rate: How is your credit? If your FICO score isn't high enough to qualify you for a prime interest rate, the car that you're buying may end up being much more expensive than you initially realize. Calculate the entire cost before you sign anything, and you may find that no amount of incentive will make that particular vehicle realistically affordable.
The Payments: Take your other bills into consideration. If it seems like you will only be able to barely make the necessary payment every month, you might be overextending yourself. You should always leave a little "wiggle room" in your budget in case an unexpected expense comes up. If being late on a payment does damage to your credit report or the car ends up being repossessed, that awesome deal that you got in the beginning won't seem nearly as great.
Your Perfect Deal is Approval
If your credit is significantly damaged, you may not be thinking about the best incentives being offered on new cars. Rather, you just want a fair chance at being approved for an auto loan that will allow you to purchase a reliable, quality vehicle that will get you where you need to go. And Auto Credit Express can help. We can get you financed no matter what your credit looks like.
Just fill out our fast and secure online application to get started today.