Often, the thought of getting a new vehicle can be exciting, especially if you're a first-time buyer. While it can be a great experience, there are a lot of details to pay attention to when you're shopping for a car.
How are You Going to Pay for Your Car?
When it comes to buying a vehicle, there are a few options to consider, and the process is very different for each one. If you have good credit or plenty of cash, getting a car can be as simple as walking into a dealership, picking out a car, signing the necessary paperwork, and driving off in your new vehicle.
For everyone else, there's a bit more involved – even more so if you have bad credit. Buyers who don't have enough cash to purchase a car will have to get an auto loan.
What Does an Auto Loan Involve?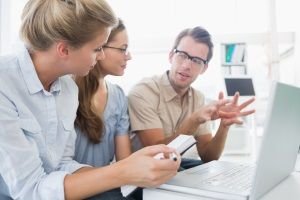 The dictionary defines a loan as "a thing that is borrowed, especially a sum of money that is expected to be paid back with interest." Let's look at some auto loan basics you'll need to know:
Financing – A common term for lending. Someone can apply for financing directly – from banks, credit unions, or private lenders – or indirectly through a dealership.
Interest – The money you pay for using money that was lent to you. A major factor in determining interest rates is your credit score. The lower your score, the higher your interest rate and the more you'll end up paying over the course of your loan.
Term – This is the amount of time you have to pay back your loan. When it comes to auto loans, it's measured in months – typically ranging from 48- to 84-month terms. Lately, longer-term loans have become popular in auto financing, but this may not be the best idea and it could end up costing you more.
Down Payment – This is the initial payment which is made to lower the amount financed. A down payment is usually required for an auto loan if you have bad credit. The amount you invest upfront will save you money over the term of your loan.
Where Should I Look for Financing?
If your credit is good (typically 640 or above), you'll want to get financed before heading to a dealership. Applying with your bank or credit union is a good option. If approved, these loans usually carry a lower interest rate than you may find elsewhere. Even if your credit is lower, you should apply with your bank or credit union, especially if you've established a relationship with them.
Getting pre-arranged financing makes the process of car buying similar to that of a cash buyer. The difference is that you'll tell the dealer you're approved and they'll place your lender on the sales contract as the lien holder. Getting pre-approved is a good idea because it means you don't have to worry about getting approved through the dealer's lending sources.
What if My Credit is too Low for a Pre-Arranged Loan?
If you can't get pre-approved, you may need to look into subprime financing. Subprime financing is the process people with bad credit typically have to use. Subprime lenders are indirect lenders that only work through special finance dealerships – so you'll need to know where to look for these dealers.
The good news is that these lenders specialize in financing people who have credit challenges such as bad credit, no credit, bankruptcy, or repossession. However, there are a number of qualifications and stipulations required to get one of these loans, and the process also works differently from traditional lending.
Auto Credit Express Has the Resources to Help
Fortunately, there are places to turn to if you need a car loan and you're facing credit challenges. Here at Auto Credit Express, we specialize in helping people find local special finance dealers that are signed up with a wide range of subprime lenders. It's simple to get the process started. Just fill out our online auto loan request form, and we'll work to connect you to a dealer from our nationwide network!