When you have bad credit, you're most likely going to need a special finance dealership with the subprime lenders available to get the financing you need. Although most dealers are honest and fair, some may take advantage of bad credit borrowers by using yo-yo financing – a type of car buying scam that's also known as a spot delivery.
Yo-Yo Financing Basics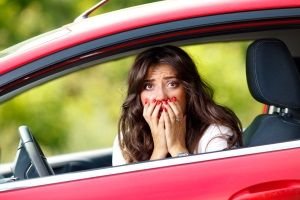 Also known as lost financing or a spot delivery scam, yo-yo financing is when you sign a deal for an auto loan and drive off before the financing is complete. A few days or even weeks later, you may receive a call from the dealership saying your application was rejected. This puts you in a position where you may have to sign a new loan contract with different terms that may include a higher interest rate than you agreed to. If you can't afford the new payment, you have to return the vehicle.
This can put you in an even worse situation than when you started out. Not only were you not approved for a car you really liked, you have to begin from square one if you can't afford the new monthly payment, and give the vehicle back.
Avoiding Yo-Yo Financing
Spot deliveries aren't legal in every state, and are considered illegal in the eyes of the Federal Trade Commission regardless of state-specific laws. The good news is you can protect yourself from yo-yo financing by preventing one from ever happening. There are two ways you can do this:
Get pre-approved: The best way to avoid yo-yo financing altogether is to try to get pre-approved with a direct lender before visiting a dealership. This way, you know your terms and how much you can spend ahead of time.
Don't sign: If you and the dealer can't come to an agreement right away, it's best you wait to sign a contract until everything is finalized. A good tip: give the dealership two days to come up with an approval. If you don't hear from them, move on to another one. It's better to take a small hit to your credit score than face the potential of falling victim to yo-yo financing, having to return a car, and face issues regarding your trade-in or down payment.
Need Auto Financing?
Make sure you recognize the signs of yo-yo financing before you sign any paperwork. You don't want to be put back in the same situation you started with. If you've done your research on spot deliveries and what your state allows and are ready for financing, we want to help get you started.
At Auto Credit Express, we work with a nationwide network of special finance dealers that have lenders available to help those who struggle with credit issues. Let us help you find a local dealership in your area – just fill out our car loan request form to get started today.