Here, we take a look at whether a borrower with less than perfect credit can use an Individual Taxpayer Identification Number instead of a Social Security Number when applying for a car loan.
Lender Requirements with Poor Credit
Here at Auto Credit Express, we recently received this question from a potential applicant, who we're assuming had credit issues, in regards to using something other than a Social Security Number: "Hi there, do you guys accept (an) ITIN number instead of (a) SSN? Thanks."
The answer to this question is "no."
Here's why:
ITIN numbers
Even before we could answer this question, we first had to find out what an ITIN number was, since none of us here had heard of one. We found out answer at the Internal Revenue Service's web site. According to the IRS: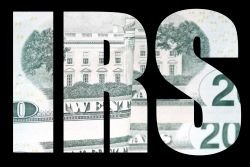 "An Individual Taxpayer Identification Number (ITIN) is a tax processing number issued by the Internal Revenue Service."
Like a Social Security Number, ITINs have nine digits in groups of three, two and four numbers separated by dashes. But that's where the similarities end; because the IRS goes on to state that:
"ITINs are for federal tax reporting only, and are not intended to serve any other purpose. IRS issues ITINs to help individuals comply with the U.S. tax laws, and to provide a means to efficiently process and account for tax returns and payments for those not eligible for Social Security Numbers (SSNs)."
Credit reporting
The bigger issue, however, is the reality that consumers without a Social Security Number do not have a credit file. That's because all credit files here in the U.S. are based on a name tied to a Social Security Number – so no SSN, no credit file.
Without a credit file of any kind, there is no way lenders can make a credit decision. In their eyes, borrowers without an SSN are credit "ghosts."
Since a Social Security Number is required to apply for a loan and an ITIN is not an SSN and those with an ITIN are not even eligible for an SSN, then it follows that anyone with an ITIN is not eligible to apply for a car loan (or any type of loan, for that matter) here in the U.S.
The Bottom Line
Although it may look similar, an ITIN is not a Social Security Number. Since anyone with an ITIN is not eligible for an SSN, these consumers are also not eligible to take out a loan here in the U.S.
But if you do have a Social Security Number, even if your credit is bad, if you need personal transportation we want you to know that Auto Credit Express matches applicants with dealers that can offer them their best opportunities for auto loan approvals.
So, if you're ready to establish your credit, you can begin the process now by filling out our online auto loan application.