There's always been that one member of your family that "knows it all", from fixing up the car if something goes bad or to fixing housing issues. Only one question: Are they a real pro or a pretender?
When it comes to something as important as a car, it is astonishing that such general assumptions would be made and arbitrary theories would be considered "great tips." At Auto Credit Express, staying informed is an important piece of buying a car, and the following myths will show you why you shouldn't take "expert theories" at face value.
Six Car Buying Myths
Buying on a rainy day will save you money because it is a slow day for dealers.
Due to the myth, rainy days are now some of the busiest days for car dealers.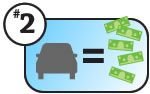 Trade-ins are always worth the Kelley Blue Book value.
People generally utilize the Kelley Blue Book for its useful sale information. What is not taken into consideration by those who are dissatisfied with a lower offer are additional factors that affect the trade-in value, such as condition and demand for the vehicle in the area.
Car Lemon Laws cover any vehicle that is sold on a car lot.
While there are Lemon laws in every state to protect buyers of brand new automobiles from defects, there are only six states with a law that applies specifically to used cars. What has happened is that the existence of these laws has mutated into the belief that there is some universal law that covers all vehicles bought from a dealer or private seller. There isn't one; so check your state laws first.
All extended warranties are scams.
While used car service contract scams do exist, the truth is that there are reputable companies out there
that offer these service contracts
and it is up to the consumer to research the company before they sign on the dotted line.
You should avoid brand new models of cars.
New car designs and parts are thoroughly tested before they ever hit showroom floors. More reliable technology means that this myth just doesn't hold up anymore.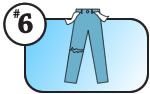 If I dress like I have no money I will get a better price.
Dealers need to verify your income information and run a credit check, so this method of getting a "better deal" is pure myth. What you can afford will be based on facts, not the way you look or dress.
Learning More Credit Facts
Finding better deals or the best quality will never come from weather conditions, how you dress or making broad generalizations. Only hard research on what you are buying will get you the satisfaction that you are looking for. When you apply with us, we will be sure to find you the best dealer we can so you can drive away pleased with your new purchase.