February, the month of Winter Olympics, the Super Bowl, and- oh yea- Tax Season.
As much as I'm sure you are not looking forward to the actual filing of your taxes, the outcome is often very rewarding. Whether you file your taxes yourself or hire someone to handle that for you there are a few essential items that you will need. By missing any of these, you may cause yourself major frustration and miss out on any deductions you are eligible for.
Preparing Your Paperwork for Taxes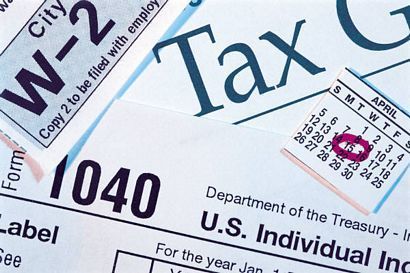 Here at Auto Credit Express, we understand how important it is to get as much out of your tax return as possible. After all, your return may be just what you need to get into your newer vehicle using a bad credit auto loan. So with the help from H&R Block, we have a list of the items you may need when filing your tax return this year. If you don't have one of these items that you need make sure you contact the appropriate people as soon as possible. There is a deadline for filing taxes and you certainly don't want to risk waiting on others.
You Social Security Number (SSN) or Tax Identification Number (TIN)
Your birth date; you may also need your spouses and dependents birth dates too.
Income Documents
For most people this means a W-2. However if you have other income that you receive make sure you have the correct documents to prove that income.
Documents showing items you've paid this year
For instance your mortgage, student loans or tuition.
Records and Receipts for:

Unreimbursed mileage related to work or volunteering
Charitable donations
Contributions to retirement plans
Healthcare expenses
Self-employment income and expenses, including any:

Home-office expenses
Health-insurance premiums paid
Transportation costs
Advertising fees

Rental Properties
Moving Expenses if you moved for a job.
Expenses for energy-efficient home improvements
Tuition or fees paid for education for you, spouse, or dependents
Retirement account rollovers
Child care and dependent care expenses, including the employer identification number (EIN) or SSN of the care provider
A copy of last year's return
Financial account information to pay any balance due or receive any refund
Time to File
As you can tell, there are many different pieces of paperwork you may need depending on your situation. If you're not sure if you need a certain item, make sure you contact someone you can trust to guide you correctly. Before you know it you'll have your tax return and will be able to pay off some debts, replace some furniture or even buy a newer car! Remember that here we use reputable dealers in your local area that will be happy to help you finance a vehicle even if you credit is badly damaged. Use our easy online application to get started today!