The latest research from Carfax shows that five million vehicles with unfixed recalls were bought and sold in 2014
Recalled used cars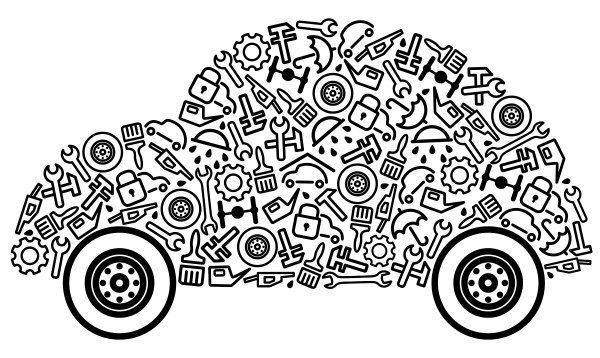 While most lenders, including those who work with credit-challenged consumers, won't finance vehicles with branded titles (including those stolen, salvaged or with extensive water damage), the fact is that branded titles aren't issued to vehicles with open recalls.
But even without a branded title, these vehicles can be potentially dangerous to drive. Consider this: The latest research from Carfax shows that five million vehicles with unfixed recalls traded hands in 2014, while 46 million cars here in the U.S. have at least one safety-related recall that has never been closed (fixed).
"America's cavalier response to manufacturer safety recalls is putting lives at risk," said Larry Gamache, communications director at Carfax. "Every morning millions of people drive to work, school and other places in a potential ticking time bomb. Fires, crashes and serious injury are just a few consequences of letting recalls go unfixed. The minor inconvenience that comes from having a recall fixed pales in comparison to what can happen if you don't."
Checking for open recalls
Checking to see if a used car you're thinking of buying has an open recall is relatively easy and can be done a number of ways:
• Carfax offers a free service that allows consumers to check for open recalls simply by going online to recall.carfax.com, while VIN- specific open recall information reported to Carfax is included on all Carfax Vehicle History Reports.
• Carfax can also monitor your car for open recalls using only the license plate with the free myCarfax app.
• The National Highway Traffic Safety Administration (NHTSA) has a free, online search tool that can be found at www.safercar.gov/vinlookup. All users have to do is enter the vehicle's VIN (Vehicle Identification Number). Once the information is entered, the results will appear if there is an open recall or, if there are none, the words "No Open Recalls" will show.
• Effective August 20th, 2014, the NHTSA now requires all major light vehicle and motorcycle manufacturers to provide VIN search capability, on their web sites, for any uncompleted recalls and update that data at least weekly.
The Bottom Line
The tools offered by both the NHTSA as well as Carfax should help car buyers and owners, including those with less than perfect credit, by ensuring the vehicles they drive or plan on purchasing are as safe as possible and subject to no open recalls.