It has recently been announced that hourly UAW workers will be receiving substantial profit-sharing checks this year. Union employees of Ford Motor Co. will be receiving, on average, around $9,000. Those who work for Fiat Chrysler Automobiles (FCA) can expect to see about $5,000. And General Motors (GM) UAW-represented workers may get payouts of up to $11,000.
Eligible UAW members include about 56,000 Ford workers, 40,000 FCA employees and 49,600 individuals on the GM payroll. This represents around 145,000 consumers who are in a very good position to buy a car right now. This windfall of cash from a profit-sharing check would make an excellent down payment on a brand new vehicle.
Why You Should Finance a Car with a Large Down Payment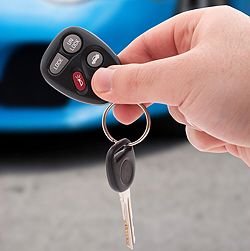 UAW employees who will be receiving larger checks may be thinking of combining these with tax refunds in order to just buy their cars outright. And while this would eliminate a monthly payment, buying a car with cash will do nothing to improve your credit.
However, purchasing a vehicle with an auto loan will give you an opportunity to give your credit rating a big boost just by making all of your payments on time. You can buy a new car with an employee discount and still keep your monthly payments low by providing a large down payment. For anyone who's looking to repair damaged credit, this strategic move could really pay off in the long run.
How Having a Down Payment Helps Car Buyers with Bad Credit
Choosing to finance a vehicle instead of buying it with cash is always a better deal for your credit. And applying for an auto loan when you have cash to put toward a down payment is the best time to take one out.
Here are the top reasons why:
As mentioned before, putting up a substantial down payment will decrease the loan size and reduce the monthly payments.
Providing money up front can also make it easier for you to shorten the loan term and pay less in interest charges overall.
A decent down payment will immediately build equity in the car and protect you against being "upside down." This term refers to a situation where the car is worth less than what the buyer owes on their loan. Reducing the risk of negative equity is especially important with a new car purchase because brand new vehicles depreciate in value quickly.
Reducing the total amount of the car loan with a down payment can help bad credit buyers get approved. This is because asking for a smaller loan poses less risk to the lender.
Also, don't forget that if you there's equity in a car that you want to trade in, its trade-in value can be added to your existing down payment.
Auto Loan Assistance for Car Buyers with Bad Credit
If you're ready to buy a car, but are worried about your bad credit, Auto Credit Express can help. We can match you with a local dealership that can work with unique credit situations. You won't have to worry about wasting your time. And because our service is completely free of charge, you won't have to worry about wasting money either.
Contacting us also places you under no obligation to purchase anything. So, go ahead and fill out our simple and secure online auto loan request to get started today.