Car buyers with questionable credit that are active duty military can sometimes qualify for special programs at certain franchised new car dealers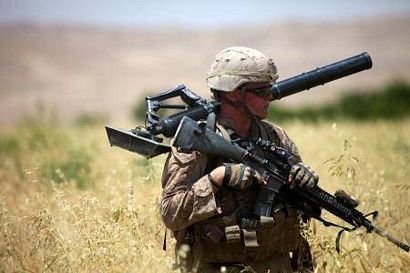 Understanding these programs
Military personnel with poor credit on active duty or, even in some cases, in the active reserves may find themselves eligible for what could be considered as an additional new car incentive.
Here at Auto Credit Express we're familiar with these programs because we've spent the past twenty years helping car buyers with damaged credit find those new car dealers that can give them their best chances for auto loan approvals.
The fact is, if you're in the military and have experienced problems in the past, you might be asking yourself, "What is the best way to finance a car with bad credit?"
There is one program that might work if you qualify with your lender and you happen to be at the right dealer. But first we need to explain the process.
Choosing a vehicle
With the cost of new cars rising every year, car loan applicants with less than perfect credit decide, once they're approved, that it's more affordable to finance a 2 or 3-year-old used car. Considering how new cars depreciate and the current level of vehicle quality, in most cases this decision makes sense. But members of the military that find themselves in this situation may discover that financing an affordable compact or subcompact new car could be less expensive than they first thought.
Military new car discounts
Military personnel on active duty or in the active reserve of the Army, Navy, Air Force Marines, or Coast Guard can use the military discounts offered by a number of new car manufacturers to lower the purchase price of an eligible vehicle.
In most cases they can also deduct any additional advertised new car incentives as well as any manufacturer-to-dealer discounts that are being offered on top of the military discount to save even more money.
So if a member of the military finds him or herself in this situation, why wouldn't they take advantage of these programs? Actually, there are a couple of reasons they might not be able to do this.
The fact is, just because someone qualifies for a military discount doesn't mean they can use it if they're going to finance it with a high-risk car loan.
Secondly, finding a dealer that both offers a military program and understands this type of financing can often be difficult.
Qualifying for the right car
In other words, even if you are eligible for a military discount, you have to realize that the subprime auto loans process is different than that of a typical car loan. After reviewing your application, then lender will then determine if you qualify for a loan. If you do, the lender will then place you in a tier that sets both the payment range and interest rate you qualify for. It's then up to the dealership finance department to show you vehicles they stock that meet these requirements.
This "payment call" essentially determines whether a new car that's eligible for a military discount meets these qualifications. The fact is, in some cases it will and in some cases it won't.
Finding a dealer
Another important point to consider is that just because a dealer in your area happens to sell new cars with a military discount program doesn't mean they can get you financed if your credit scores are poor.
This is also why we suggest that everyone, including military personnel, first locate a dealer that's willing to work with buyers that have experienced credit issues.
This is where we come in. At Auto Credit Express we specialize in helping both military and civilian consumers with damaged car credit find those dealers that can give them their best opportunities for approved auto loans.
So, boo-rah, if you're ready to reestablish your auto credit, you can begin now by filling out our online auto loans application.