If you have a young and/or newly-licensed driver in the house, you may be in the market for a good starter car. Obviously, safety will be a top concern. You want a vehicle that has performed well in tests and is known to be reliable. Affordability is another factor to consider, so you might be leaning towards a used option.
Which used cars are best for young drivers? Consumer Reports has recently published a list of models that are potentially worthy of your trust.
Safe and Affordable Used Cars
There are 42 cars mentioned on the list from Consumer Reports. Here, the original list has been narrowed down to 10 of the top contenders. These vehicles have all been highly ranked in a variety of categories and have performed well in safety tests. All are 2012 models and can usually be purchased for less than $15,000.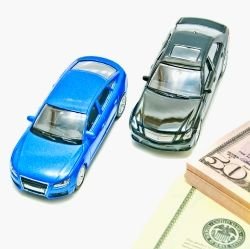 The Buick Regal: When the 2012 Regal was new, it won awards for being the "Best Upscale Midsize Car for the Money" and "Best Upscale Midsize Car for Families." If your young driver is apprehensive about the outward appearance of the Regal, they will be happy to know that the turbocharged engine provides a fun ride and the interior is spacious enough to pack in several friends.
The Chevrolet Equinox: The compact SUV offers excellent fuel economy and has a spacious interior with versatile sliding rear seats. Not only does the Equinox boast 63.7 cubic feet of cargo space, but it comes with numerous small-item storage bins throughout the cabin. This car is a great choice for teens with a lot of sports equipment to haul around.
The Chevrolet Malibu: This incarnation of the Malibu gets less than stellar gas mileage, but is still a good midsize choice for young drivers who are mostly just driving to school and back. The Malibu has scored exceptionally well in safety tests, has "composed" handling and a "user friendly" interior design. And with OnStar as a standard feature, you won't have to worry about your teen getting lost.
The Ford Focus: If the young driver in question prefers to drive a smaller car, the Ford Focus is a nice option to consider. It gets great gas mileage and is said to offer "superb" handling. Based on the affordable price, you may be surprised by how upscale the interior feels. The Focus features high-quality materials throughout, so even the most style-conscious teenager will feel right at home.
The Ford Fusion: When the 2012 Fusion was introduced, it was awarded both "Best Affordable Midsize Car for the Money" and "Best Affordable Midsize Car for Families." The Fusion has been praised for having high-quality interior materials, agile handling and more than ample cargo room. Because of its good fuel economy, this car would be ideal for a college student who makes frequent trips home.
The Honda Accord: U.S. News and Reports gave the 2012 Accord a perfect safety score (10 out of 10). This midsize car offers fuel economy that is considered "good" for its class and a cabin that is spacious enough to carry both friends and school supplies. The Accord is also fun to drive, with its agile handling and quick, communicative steering.
The Kia Optima: Here is another vehicle that scored a perfect "10" for safety with U.S. News and Reports. The Optima received a lot of press from the 2016 Super Bowl ads featuring Christopher Walken, and it is a great car, new or used. The interior makes this midsize car feel like a luxury vehicle, and it gets "excellent" gas mileage for its class.
The Kia Soul: If your teen is the life of the party and a social butterfly, put them behind the wheel of a vehicle that is just as much fun as they are. The Soul is a blast to drive and offers a spacious back seat. But don't worry. It has also received solid safety ratings. With strong brakes, responsive steering and a small turning radius, this is a good car for city driving.
The Hyundai Elantra: When new, there were many different features available for the 2012 Elantra, so make sure that you are getting the ones that you want when shopping for a used version. With a sharp and sporty look, the Elantra offers excellent fuel economy, sharp steering and strong brakes. If your young driver is an overachiever, why not get them a car that can live up to the same standards?
The Subaru Impreza: For young drivers who live in areas where winters are harsh, the Impreza may be ideal. Like most Subarus, it comes with standard all-wheel drive for navigating icy roads. It also has a roomy interior in case there are snowboards, skis or ice skates to go along with that winter weather. While not getting the absolute best gas mileage, the Impreza's fuel economy is still good for its class.
No matter which affordable and safe used car you decide to pair with your young driver, make sure that you get the right financing for your budget and credit level.
And if you are currently working to improve your credit rating, click here for information about the latest in credit repair tools and resources.
The Best Financing Possible
If you need to purchase an additional vehicle to accommodate a new driver in the family, Auto Credit Express can help you get approved for an affordable car loan. Even if you have moderately to severely damaged credit, we can connect you with a dealer in your area who is qualified to work with your situation. Our service is free and our process is fast, so go ahead and fill out the simple and secure online application to get started today.