The end of the year is arguably the best time to buy a car. Not only are auto manufacturers rolling out the best incentives on leftover models, but unlike Black Friday, dealers are rabid to meet or beat yearly quotas, so they are going to be offering the best deals possible on all kinds of vehicles. With all of these advantages, you are ready to buy. The question is: What are you ready to buy? And in a sea of good deals, how do you get the best deal possible?
Know What You Want and Have a Plan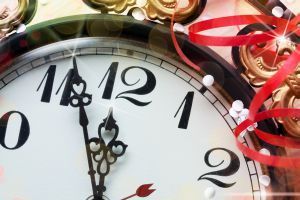 It would be all too easy to get lured by a splashy ad into a bright and shiny dealership with a gleam in your eye and money to spend, but you need to be a little more strategic if you want to make a good choice.
Look at the ads, but look at ALL of the ads. Make sure that you understand that some of offers are being extended, and only some are new. Read all of the fine print and compare the deals against each other. Does one dealership clearly have better incentives than the others? Are the deals favoring buying a car, or leasing a car? Feel free to call the dealer if you have any questions.
Compare features of current models with those of newest models. You may think that a leftover model is right for you until you realize that the redesign of that model has features that you can't live without. Or, you might be telling yourself that you will only consider the most updated vehicles, only to discover that the newer models don't include anything that you need or want.
Find out if any dealerships are overstocked. You may find out that a particular dealership has overbought a certain make and model of car, and they have dramatically reduced the price of this car in order to move some stock. The easiest way to do this is simply to wander their car lot yourself. This is great if you actually love the vehicle in question, but think twice if you would only be buying it because of the price. You could regret your decision down the road.
If you only want the newest of the new, think "holidays." If the only leftovers you're interested are of the turkey and stuffing variety, you can get a great deal on a car too. The latest models come with their own incentives, and in order to get the best price possible, you should consider buying on December 26th. Vehicle sales are typically very low on the day after Christmas, so dealers may offer you a great price just to get your business.
If you're shopping for a used car, this is still a good time to buy. Sure, you may not get the manufacturer's incentives that new car buyers will, but dealers will be anxious to move used stock as well. When they are trying to hit numbers, selling previously owned cars counts too. And dealerships will probably want to make room for the anticipated trade-ins that will be coming in when tax return season hits.
Whatever the Season, Come to Us First
Whether it's the end of the year, the beginning or somewhere in between, Auto Credit Express can help you get your financing taken care of so that you can shop for your car worry-free.
Even if you've struggled with credit issues in the past, we can work with you to get you the auto loan that you need. All you have to do is fill out our fast and secure online auto loan request form to get started today.